When Keith Urban has a major tour announcement for 2022 – he heads to his backyard.
The Speed Of Now Word tour 2022 kicks off in the UK in April of next year in Birmingham.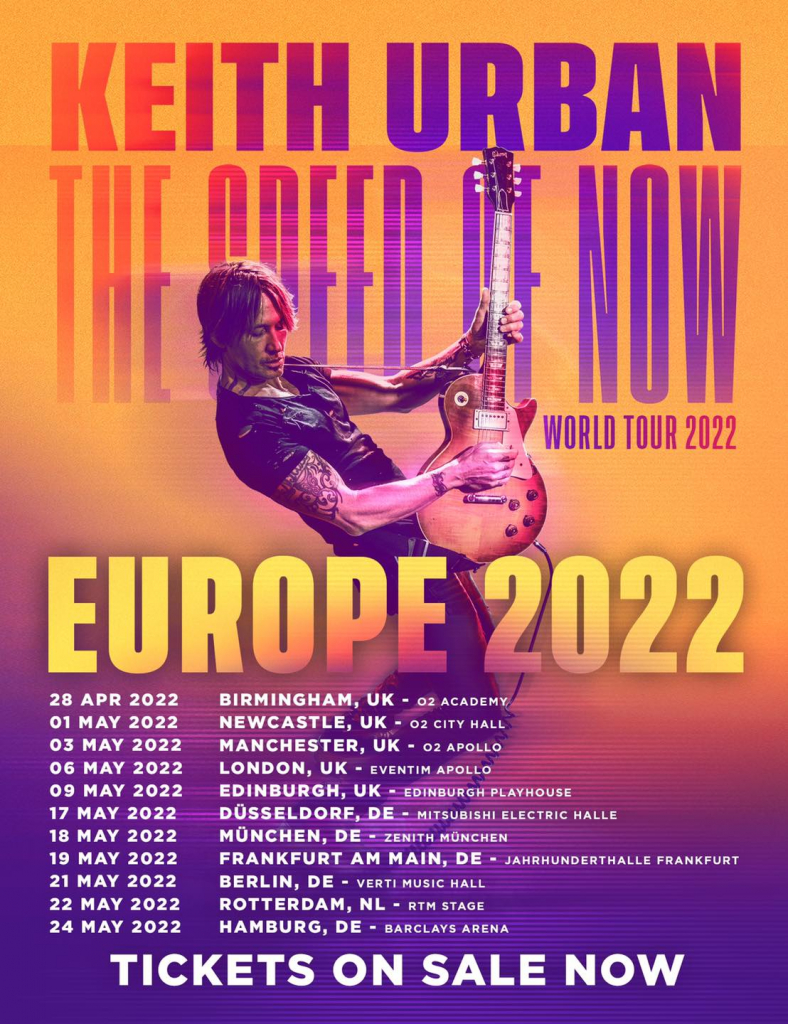 Keith can't wait to get out on stage in front of his fans, "After two years we're finally gonna get the chance to play some of the new songs we haven't done live before. We'll throw in a bunch of the songs that everyone comes to hear, a couple of which we'll rework a bit, and it's really gonna be tough to get us off the stage."
New songs – hits that are already fan favorites – Keith promises a unique experience every time you see him live, "Every night is the first time we've played these songs for that audience, in that moment…it's why every show is different – spontaneous and unpredictable – even for us!"
After Keith returns from his European dates, he'll have a 3 night stay in Las Vegas, playing shows May 27th, 28th & 29th at the Colosseum at Caesars Palace…
It doesn't matter if Keith is over in Europe, a Vegas residency, or playing in your hometown – he's always at home on the stage, "I've always considered myself a live performer first. It's what I've always done and it's what my music needs to live and breathe. Our shows are all about living in the moment. They're a totally interactive and immersive experience where everyone can participate in whatever way they want – sing, dance, do whatever."
The Speed Of Now World tour 2022 North American shows start in Tampa on June 17th and runs until November 5th of 2022, wrapping in St Paul, MN.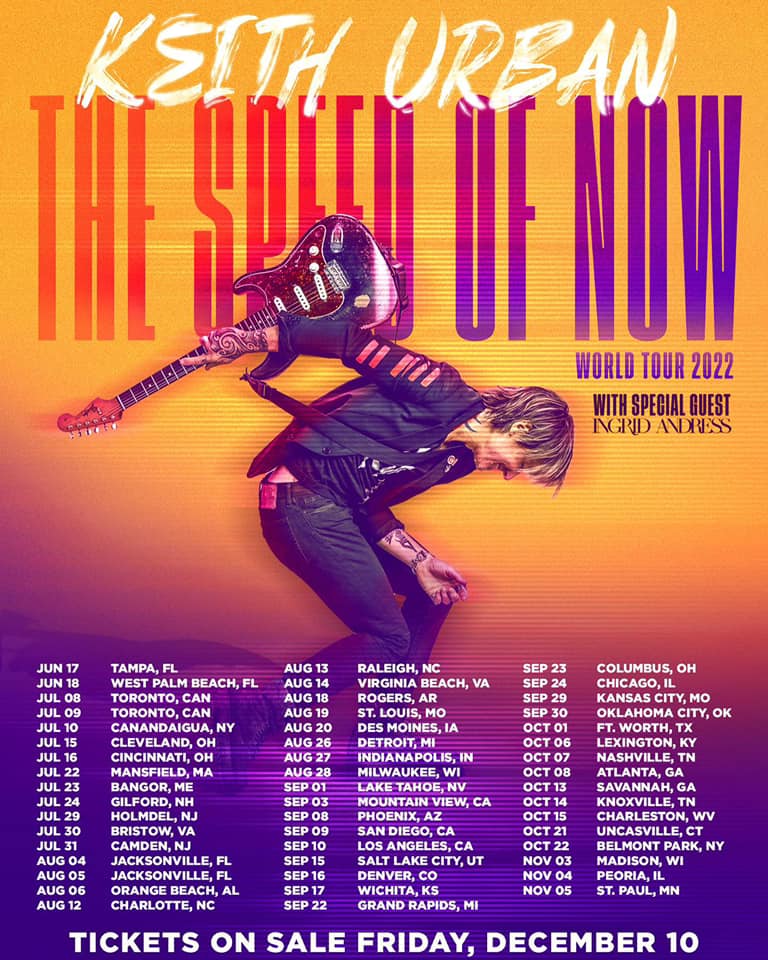 Keith's dates in the states includes special guest Ingrid Andress who shared "I. AM. SCREAMING. back in 2019 when I opened for this beautiful man for a couple nights in Vegas, I remember being in awe of his talent, heart, and ridiculous guitar shredding (and he smelled delightful. also I'm not creepy I swear). little did I know those nights would lead to something as amazing as this. thank you Keith Urban for inviting me to join your already fantastic tour. I cannot wait to see all of your smiling faces, and can't wait to meet some new smiling faces. STILL SCREAMINGGGG AHHHH."
Ingrid also shared a video of herself rocking out to Keith's music during that Vegas stint.
For information on where to get tickets go to www.keithurban.com
Fans all over will be getting a chance to hear this one from Keith in 2022…it's his current single at country radio, "Wild Hearts."
Photo Courtesy of Keith Urban