Kincaid & Dallas (5am – 9am)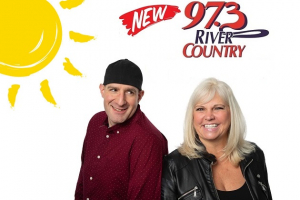 Cathy Taylor (9a-2p)
I was born in a small town near Birmingham, AL and raised in Florida. I These days, new artist Cam is one of my favorites, and I have a soft spot for Dierks Bentley. Even though I have lived all over the country, home is wherever friends, family, delicious food and awesome music are found. I'm glad to have found a home on the radio with you!
Biscuit (2p-7p)
I was born in Texas but worked behind the scenes of radio, did a little schooling and before long I became the typical tortured radio intern. Lover of down-to-Earth artists, songs that come from the heart and stories we can relate to.  I've also never had to move away from Denver to work in radio so I've been very fortunate.  So yeah, my butt may be in city for work, but my heart is still all country and I know I'll end up back there some day. For now, I just prefer less mosquitoes and bears around trying to eat me when I'm drinking a beer while grilling a steak out back.
Nights With Elaina (7p – 12)

California native, Elaina D. Smith has become one of the strongest female presences on Country Radio. While working at Entertainment Tonight and The Insider in L.A., Elaina found her true passion when she got an opportunity to work with the wildly popular Dave, Shelly and Chainsaw morning show. Elaina caught the radio "bug" and never looked back. After that, she hosted shows in San Diego, and Florida and Cumulus Media's Mike McVay took notice. In 2014, he tapped Elaina as co-host of NASH Nights Live. Elaina starts her seventh year in syndicated radio as the solo host of Nights with Elaina in 100 markets.
Her last six years in Nashville were very busy as Elaina expanded her brand. From Red Carpet coverage of major award shows (all formats), to welcoming stadium crowds at Country Music Festivals, and participating on key industry panels, Elaina's hard work has been recognized by her peers. She was recently named one of RadioInk's 30 and Under Superstars. Elaina is also a two-time Gracie Award winning, CMA and ACM nominated broadcaster, who even added "actress" to her resume when she appeared as herself opposite Hayden Panettiere on CMT's drama Nashville.
Broadcasting live all over the nation!  It's Nights with Elaina.
Also heard & live in the studio,  on the streets at events all over Peoria & Central Illinois
Wes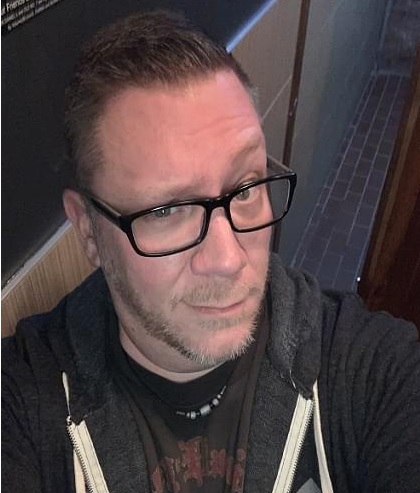 Born in Iowa, Wes has known radio for years, and although new to Peoria, already deep in local events, country music and meeting more people from all over Central Illinois. His passion for music, is only second to his love for his 10 year old daughter.
Brian 
Radio travels have taken Brian through the Midwest, including broadcast stops in Iowa, Wisconsin & right here in Illinois, back down to Birmingham, Mobile, Atlanta, San Antonio & Nashville.Hobbies include music, radio, getting married, getting divorced, working, long journey's on his new motorcycle, staying out until the next morning at night clubs & pets (animal pets; not getting petted).  catch a few things you might've missed or are not necessarily fitting for on air at The Show page!
Saturday
12-5a: Blair Garner
5-10a: Peoria's Most Country
10-12p: With Elaina
7-12a: Nights With Elaina
Sunday:
12-5a: Blair Garner
5-9a: Peoria's Most Country
9-12p: Country Countdown USA with Lon Helton
12-4p: American Country Countdown with Kix Brooks
4-6p: With Elaina
6-12a: Peoria's Most Country